The Rise in Hay Fever Sufferers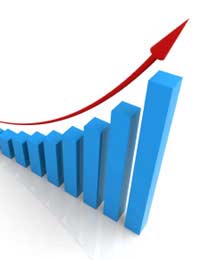 If you suffer from hay fever, you have another reason not to feel alone. Not only do millions of Britons suffer from hay fever, but also new figures indicate that the number of people who suffer from hay fever has risen in recent years.
These alarming figures represent what is a growing health problem for people of all ages, although hay fever tends to peak in the adolescent and young adult years. With many people never seeking diagnosis and treatment, the figures still only hint at the enormity of the problem in terms of hay fever sufferers.
Hay Fever is More Prevalent
From 2001 to 2005, doctors diagnosed a third more patients with hay fever. While it could be that doctors are more familiar with hay fever and therefore diagnose it more competently, researchers who performed the study believe that doctor awareness is only one reason for the increase in hay fever sufferers. Another reason is that the condition has genuinely gone up.
Patients and Self-diagnosis
Not only that, but it is thought that the number of sufferers could be even higher than seen in the study, mostly because many people who suffer from hay fever never see their doctor. Instead, they purchase over-the-counter medications and essentially self-diagnose their condition.
Increase in Hay Fever Prescriptions
In addition to the rise in hay fever sufferers who are diagnosed by a doctor, the number of prescriptions for antihistamines and nasal sprays has increased by 42 percent. Antihistamines are linked to poor performance on exams for students, partly due to their sedating effects.
The increase in hay fever sufferers also needs to be put into perspective in the sense that it has occurred over a relatively short time period. Doctors clearly need to be aware of the prevalence of hay fever as well as the most proven methods of treatment for hay fever sufferers. While antihistamines are prescribed frequently, there are other effective treatments that should also be considered for patients.
Hygiene Theory
One of the theories around the rise in hay fever sufferers is called the 'hygiene hypothesis'. The belief is that our stringently clean lifestyles and lack of exposure to generally harmless bacteria has left our immune systems in a hyperactive state that reacts to normally harmless things such as pollen. In turn, the rise in allergic conditions such as hay fever has meant that doctors are diagnosing the health condition far more frequently.
Handling Hay Fever
For people who suffer from hay fever, they may find that their quality of life is significantly affected. As the number of people suffering from hay fever rises, the personal and societal effects will become more obvious, leading to a greater number of sick days from work and other issues.
Getting the best and most appropriate treatment is important for hay fever sufferers. Also important is prevention and as we learn more about the numbers of people affected by these allergies, researchers can hopefully find more clues about why some people develop hay fever. Eventually, a goal is to ensure that each person is successfully treated for this very challenging health condition.
You might also like...