Newest Alternative Treatments for Hay Fever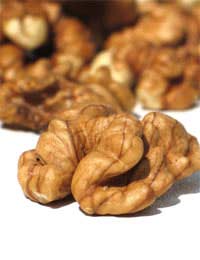 Hay fever afflicts millions of Britons and affects productivity in school, the workplace as well as social functioning and mental health. Finding the best hay fever treatment can sometimes be a case of trial-and-error although many current treatments are highly effective for a large number of people.
Still, when it comes to pharmaceutical treatments for hay fever, they do tend to carry many side-effects. While some people find these side-effects tolerable, others prefer to look towards a more natural, alternative treatment that carries fewer risks.
Unfortunately, most of the alternative treatments for hay fever are somewhat lacking in scientific evidence. However, there are smaller studies that have been performed on some potential alternative treatments while anecdotal evidence does show some benefits from newer alternative treatments for hay fever.
Essential Fatty Acids
Essential fatty acids such as omega-3 fatty acids are thought to benefit hay fever sufferers. These fats are ones that must be obtained through good nutrition in the diet. There is some research indicating that by taking these fatty acids, a hay fever sufferer might be able to 'turn down' the production of some of the inflammatory chemicals within their body. These include cytokines and prostaglandin E2.
You can obtain omega-3 fatty acids from a number of excellent sources in the diet, such as fish oil or flaxseed capsules. Nuts such as walnuts are also a good choice for obtaining these important fats, which might help your hay fever.
Carotenoids
Carotenoids are a plant pigment and most people have heard of the common one – beta-carotene. As with omega-3 fatty acids, there are no solid scientific studies but other studies have found that if a person is low in carotenoids, they are more likely to suffer from inflammation of the air passages. You can obtain carotenoids from food sources such as carrots, sweet potatoes and apricots.
Finding Out About Food Sensitivities
Food sensitivities plague many of us and perhaps a similarly large number go undiagnosed. Some research suggests that people who suffer from hay fever are more likely to suffer from other allergies – like food – as well. In turn, your body's inflammatory reaction could be worsened.
If you have never been to a doctor for allergy testing, it might be wise to do so now. In particular, you can be tested for common food allergies such as dairy, peanuts, wheat or eggs. Usually, the potential allergen is removed from the diet for a week or two to assess the change, before being added in slowly to look at how the body reacts. Ultimately, by addressing any food allergies, you might be able to reduce inflammation and benefit from less intense hay fever symptoms as well.
Choosing the Right Alternative Treatment
If your hay fever drugs are working well, then you can feel free to continue taking them under the guidance of your doctor. However, if you find that the side-effects are too bothersome or you simply prefer to use an alternative treatment, then consider a new alternative treatment for your hay fever symptoms. You can hopefully relieve your runny nose, burning eyes and irritated throat, which will let you get back to enjoying your life to the fullest.
You might also like...