Using Self Hypnosis to Treat Hay Fever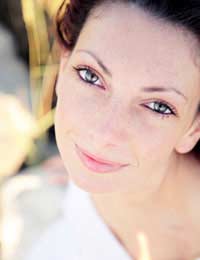 With all of the different pharmaceutical approaches to treating hay fever, some people who prefer alternative types of treatments might be relieved to know that new research suggests self-hypnosis could help hay fever sufferers. Not only can self-hypnosis possibly reduce the symptoms of hay fever, but it could also reduce the quantity and frequency of drug therapy.
An Alternative Treatment for Hay Fever
To test out whether self-hypnosis could help hay fever sufferers, researchers observed hay fever sufferers for a period of two years. The patients – who had allergies to grass pollen or birch pollen – were taught self-hypnosis. They experienced a reduced amount of hay fever symptoms, such as a runny nose and irritated throat.
Researchers also found that the hay fever sufferers did not need to take pharmaceutical therapies nearly as often although the difference was small and not statistically a significant one. When patients were analysed through laboratory means, it was found that they had improved nasal airflow as well.
Testing Hay Fever Sufferers
To look at the effect of self-hypnosis on hay fever sufferers, researchers initially split patients into two groups. While both groups received a two-hour meeting with a physician, one group was taught self-hypnosis while another simply talked about their hay fever condition. In the self-hypnosis group, patients were taught a special relaxation technique to use as opposed to pharmaceutical modes of treatment when they experienced the first symptoms of a hay fever attack.
In the self-hypnosis group, they were taught to picture a safe place, which could be anything from a sunny beach to a pleasurable walk in the woods. Unlike the other assumed forms of hypnosis where a person loses some awareness, this technique was different. Instead, a person could facilitate the experience.
Changing Blood Flow
One of the ideas behind how self-hypnosis works is that it can encourage the body to produce immune cells such as T-cells. This has been suggested to be the case in other studies of various conditions that looked at self-hypnosis as a treatment. However, this recent hay fever study did not find any specific immunological effects, which leaves researchers wondering how self-hypnosis can benefit hay fever sufferers.
Another theory is that self-hypnosis improves hay fever symptoms because it could have an effect on the vascular phase of a person's physical response when exposed to an allergen such as pollen. When a person has hay fever, there is an increase in the blood flow to the nose that is hypothesised to trigger nasal congestion.
Typically, hay fever drugs focus on reducing this swelling in the blood vessels. Researchers don't really know how the mind influences hay fever, but it seems that a person might be able to affect their blood flow to smaller parts of their body.
Choosing Self-hypnosis for Hay Fever Treatment
Overall, the effects of self-hypnosis were not particularly strong ones but the results do show that hay fever sufferers could take treatment measures into their own hands by trying out self-hypnosis. For those who want to avoid side-effects and withdrawal potential of some hay fever medications, self-hypnosis might be a particularly appealing option for treating the frustrating hay fever symptoms.
You might also like...