Hay Fever and Stroke Risk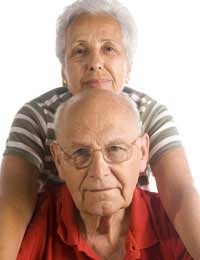 As the number of hay fever sufferers continues to dramatically rise, the risk of stroke has similarly experienced a rapid increase. Researchers are keen to find out how both conditions are more likely to occur as well as investigating ways to successfully treat both conditions.
Recent Research for Hay Fever
A new study, however, has actually found a link between hay fever and stroke. The findings suggest that a person who suffers from hay fever has a significantly raised risk of suffering from a stroke at some point in his or her life. Not only that, but if that hay fever sufferer also uses antihistamines as the medication of choice to treat the pesky hay fever symptoms, this risk raises even higher in terms of suffering from a stroke.
Understanding Stroke
If you are unfamiliar with stroke, it's a good idea to understand how it occurs and the risk factors. In this way, hay fever sufferers can be particularly diligent about reducing stroke risk factors.
Stroke is a form of cardiovascular disease that impacts the arteries that lead to the brain as well as the arteries within the brain. If a blood vessel that carries oxygen and important nutrients to the brain is blocked or if it bursts, a stroke will result. When this occurs, a specific part of the brain will not be able to obtain the vital blood – along with oxygen and nutrients – that it needs to survive. In turn, this part of the brain begins to die.
A stroke can be caused by a clot, which then prevents adequate blood flow to the brain. It can also be caused by a blood vessel that ruptures, thus similarly preventing blood flow to the brain. Whatever the cause, a stroke keeps the blood from properly flowing to the brain, thereby depriving it of oxygen and nutrients.
An Increased Risk of Stroke for Hay Fever Sufferers
To find out about any link between hay fever and stroke, researchers observed middle-aged and elderly adults over a four and a half year time period. Within that time frame, 125 of the adults suffered from a stroke. For those who had a history of hay fever, 2.2 percent suffered from a stroke. However, for those who did not have a history of hay fever, only 1.25 percent suffered from a stroke.
Researchers did adjust the study to take into account the race, smoking status, sex, lifestyle habits and other health conditions of the participants. In this way, the results were more reliable and accurate. Researchers eventually concluded that a history of hay fever appears to raise a person's risk of stroke.
Preventative Care for Hay Fever
Researchers still aren't clear exactly how the association between hay fever and stroke occurs. There are a number of disjointed theories but nothing conclusive quite yet. However, given the seriousness of stroke and the enormous impact it has on a person's health as well as its life-threatening nature, the area is an important one to study.
Scientists ultimately hope that future research will investigate the link in more depth, which should ideally provide important clues for hay fever sufferers to improve their health and help prevent stroke.
You might also like...