Hay Fever and Panic Attacks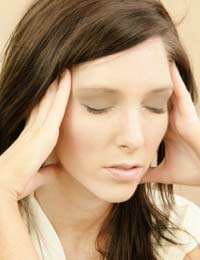 If you have been suffering from panic attacks, you might be interested to know that they have been linked to allergies such as hay fever. A new study suggests that panic attacks have a higher frequency in people who suffer from hay fever compared to those without allergies. While the results don't yet teach us why or how the two occur together, they do provide new, useful research into the link, which should spur more studies on why the two are more likely to occur together.
Although previous studies had already shown that compared to the rest of the population, allergy sufferers had increased rates of anxiety and other mood disorders, this new study could shed important light on the link between panic attacks and hay fever. Panic attacks can be quite frightening for sufferers – sometimes leaving a person temporarily incapacitated by fear and anxiety.
Investigating the Link Between Hay Fever and Panic Attacks
Researchers looked at data that was collected from a national survey of the general population. They found that the individuals who reported having hay fever had a higher chance of suffering from panic attacks. Almost fourteen percent of the survey participants reported suffering from hay fever. These people were found to be twice as likely to suffer from panic attacks and other mood disorders such as depression – in comparison with those who didn't suffer from hay fever.
Why is Hay Fever Associated with Panic Attacks?
Researchers still aren't quite sure why there is a link between panic attacks and hay fever. There are, however, a number of theories about why the two are linked. One school of thought is that allergies that affect breathing can make people more prone to experiencing panic attacks.
Also, environmental factors or a person's genetics could play a role. Researchers even believe that a person's personality could impact whether they experience hay fever and subsequent increased panic attacks. It is thought that perhaps there is an underlying cause or trigger that is the same for both panic attacks and hay fever or other allergies.
Putting the Research Into Practice
While the results are still not conclusive enough to prompt new kinds of therapy or suggestions in professional medical practice, they do provide helpful information to better encourage our understanding of hay fever and the link to panic attacks. For hay fever sufferers, finding treatment can be challenging enough but if they also experience panic attacks, it is particularly important to find ways to handle both conditions.
Hopefully, new research can find any common, underlying factor for hay fever and panic attacks. Alternately, it may mean that more prevention needs to occur for hay fever sufferers in handling stress and other triggering factors for panic attacks.
Finding a Successful Hay Fever Treatment
Fortunately, you are not alone in the sense of hay fever affecting an enormous number of Britons and others around the world each year. Although we have a number of highly successful treatments, they don't work for everyone and can still trigger side-effects or medication withdrawal. Still, the fact that so many people suffer from hay fever does help to ensure researchers focus on the condition and any other conditions that may be linked. It also means that the search for new treatments is a consistent, ongoing one.
You might also like...