Pollution and Hayfever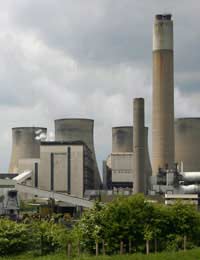 Although pollen still remains the most common cause of hay fever other allergens can also trigger your watery eyes, sneezing and congestion. There is now evidence to suggest that air pollution can worsen hay fever symptoms. Research has found that hay fever rates are higher in cities as opposed to the more rural surrounding areas, which is surprising given the extremely high pollen counts often found in rural areas. This would tend to indicate that some aspect of city life is affecting hay fever symptoms; pollution seems to be the likely culprit. In Britain, for example, pollen counts have consistently been on the decline yet the incidence of hay fever has increased dramatically.
Traffic
Traffic can be frustrating for most of us but there is yet another reason to dislike traffic - it pollinates the air. Cars and other vehicles on the road tend to mix up dust, which carries a great deal of pollen through the air, allowing it to easily come into contact with your eyes, nose and mouth. In addition, vehicle exhaust itself can make people more sensitive to allergens. Another concern is that excessive amounts of nitrogen dioxide could be damaging to the breathing passages. In particular, air pollution affects the release of birch pollen, leaving hay fever sufferers with their distressing, characteristic symptoms.
Ultimately, pollution does not cause hay fever but it does exacerbate it, intensifying your painful hay fever symptoms. You can help to reduce the effects by keeping car windows closed when driving and using air conditioning in the summertime. Unfortunately, those who do suffer from hay fever may end up contributing to the very problem they are trying to escape as they use their cars more often to avoid walking outside on the city streets, where traffic easily brings pollen into contact with their nose, eyes and throat. Another issue is that pollution makes it much more challenging for allergens in the air to disperse, which means that their concentrations can sometimes be significantly higher in busy, city areas.
Sadly, hay fever can leave people avoiding the city areas and all they have to offer. One UK survey found that almost a quarter of hay fever sufferers who were surveyed avoided dining outside because of their hay fever symptoms. It's unfortunate when allergies prevent an individual from fully enjoying life, particularly the social aspects.
Smoke
People who suffer from hay fever will likely be more sensitive to cigarette smoke. Hay fever sufferers who also suffer from asthma will be particularly susceptible to the effects of smoke on their lungs, eyes and nose. The banning of smoking in many public areas in Britain may have been a welcome relief for those who suffer from allergies. When travelling to other countries, however, you may need to avoid areas where smoke strongly permeates the air, such as night clubs. Always aim to sit in designated non-smoking areas when you are at restaurants. The last thing you need is to suffer through what should be an enjoyable trip because your hay fever symptoms are severe.
Pollution is one of those largely unavoidable realities that is more a nuisance for the average person but can be a nightmare for someone who suffers from hay fever. Unfortunately, there isn't a great deal you can do but as society becomes more educated about the issue, it is hoped that reductions in pollution will occur. This reduction in pollution is not only for the more publicized aspects such as global warming, but also for those who quietly suffer on the sidelines from allergies such as hay fever.
You might also like...