Overview: Hay Fever Causes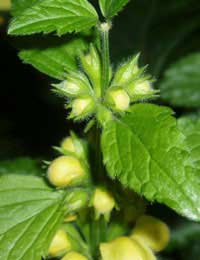 The Causes of Hay Fever
Every summer thousands of people in the UK brace themselves for a battle against sore eyes, a runny nose and bouts of sneezing. Hay fever, also known as seasonal allergic rhinitis, is no fun at all. Although these days we have a variety of effective ways to tackle the unpleasant symptoms, it's still useful to know exactly what the causes of hay fever are.
Allergy to Pollen
For most people, hay fever is actually an allergy to pollen. It works in much the same way as all other allergies. The first time you come into contact with a potential allergen, in this case it's pollen, you won't notice any allergic symptoms. But your body's immune system wrongly identifies the allergen as a dangerous invader. That means that next time you encounter the allergen, a chain reaction starts. Thinking that the pollen is dangerous, your body's immune system starts to produce massive amounts of histamine to tackle the problem. It's this sudden rush of histamine that sets off all the sneezing, coughing, wheeziness and the runny or stuffy nose.
Not all Pollen is the Same
There are lots of different kinds of pollen being released into the air here in the UK. Just because you have hay fever doesn't mean that you will be allergic to every single kind of pollen. You might have noticed that you get the worst symptoms in spring, whereas your partner only experiences hay fever symptoms in high summer, or even autumn. That's because you're allergic to different kinds of pollen. Grass pollen and tree pollen – particularly from the birch tree – are the most common allergens.
Grass Pollen
Here in the UK, up to 95% of hay fever sufferers are allergic to grass pollen. If your trigger allergen is grass pollen, you'll probably experience your worst symptoms in high summer, starting as early as May and going through to July.
Tree Pollen
The trees most likely to release pollen that causes hay fever are the birch, the alder, the hazel and the horse chestnut. If you're allergic to tree pollen, you will probably find that your symptoms are at their worst between March and May.
Autumn Hay Fever
If you start to experience the symptoms of hay fever just as everyone else is feeling a lot better, your hay fever is probably caused by the pollen from late flowering plants, nettles, docks and mould spores.
Mould Spores as a Cause of Hay Fever
For most people, the cause of their hay fever is an allergy to pollen. But for a small group of people, the symptoms of hay fever are caused by an allergy to fungi or moulds. There are more than 20 different types of mould known to cause allergic reactions in the UK alone and they're found in the air during late summer and autumn.
If you're allergic to mould spores, you might be sensitive to just one type of trigger spore, or to several. Many types of mould spore can survive indoors, so if your hay fever symptoms persist into the winter months, this might be the cause. If this happens, your problem is called perennial rhinitis rather than hay fever or seasonal allergic rhinitis.
Can Hay Fever be Caused by your Genes?
So why do you have an allergy to pollen? Could it be hereditary? Many allergies seem to run in families, and it's true that the children of parents with allergies are more likely to develop allergies themselves. But the strange thing is that you won't necessarily experience the same allergy as your parents. Your parents might have a food allergy, or eczema, whereas you get hay fever – or vice versa.
Doctors still don't know for sure why some people get allergies and others don't. One thing to remember though, if you have children yourself, is that exposure to any potential allergen during infancy – including pollen - may increase the risk of developing an allergy as the years go by.
If you're on Holiday
Remember that you might encounter different types of pollen when you go on holiday. Whereas grass pollen and birch pollen are key triggers for hay fever in the UK, you might find that pollen from olive trees, for example, affects you if you're travelling in southern Europe.
Identifying your Allergen
One of the key things that can help in managing your symptoms of hay fever is to identify the particular pollen that triggers an attack. That will mean that you know when you need to take medication, when to avoid planning big events or even when to go on holiday. Talk to your doctor or allergy specialist about the best ways for you to cope with the symptoms of hay fever.
You might also like...