Parkinson's Disease and Hay Fever Link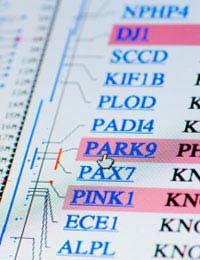 There are many reasons to keep hay fever symptoms in check, but a new one may be the link between Parkinson's disease and hay fever. In a recent neurology study in the United States, researchers found that people who suffered from hay fever were at a higher risk of Parkinson's disease.
The research itself looked at links between inflammatory conditions and the destruction of brain cells. The results showed that there was a significant increase in the destruction of cells for hay fever sufferers. To understand the link, however, it is important to first have some basic knowledge about Parkinson's disease and its effects in the body.
What is Parkinson's Disease?
Parkinson's disease is a neurological condition that is ultimately degenerative and debilitating. It involves the central nervous system – the brain and spinal cord. In Parkinson's disease, brain cells that make a substance called dopamine are damaged or die. Dopamine relays messages that direct the body to move, which means that the damage in Parkinson's disease results in mobility difficulties and problems with speech and other functions. The disease is a progressive one that persists over time.
Understanding the Link
The mechanism itself is not fully known but it is thought that the inflammation that results from hay fever releases a barrage of chemicals in the brain. In turn, these chemicals trigger the destruction of brain cells, which leads to neurological conditions such as Parkinson's disease. Basically, the immune response that occurs when hay fever strikes means that a person's body is more likely to wage an immune attack in the brain. The chemicals that are released can then kill brain cells. While the link has been acknowledged, however, researchers were clear that it does not mean hay fever causes Parkinson's disease – just that the two are associated.
Using Previous Research
The study itself began from some interesting research that was previously done regarding Parkinson's disease. It was known that people who were taking anti-inflammatory drugs had a lowered risk of developing Parkinson's disease. It was these results that prompted scientists to look for connections between Parkinson's disease and other conditions that involved inflammation. It was also interesting to note that no similar link was found between Parkinson's disease and other inflammatory conditions. Still, that may have been because hay fever is so widespread while other inflammatory conditions have a substantially lower incidence in comparison with hay fever.
The researchers did conclude that hay fever sufferers should not panic and become excessively worried about the findings of the study. The link does not prove that hay fever is a cause of Parkinson's disease. Both conditions are extremely complex and there are many other factors that are involved in the onset of Parkinson's disease. The study should be considered as one that will hopefully lead to more research into the link between Parkinson's disease and hay fever. In the meantime, your best approach is to treat your hay fever symptoms as they occur or look at ways to reduce their prevalence by limiting pollen exposure during peak pollen times.
You might also like...