Hay Fever and the Hygiene Theory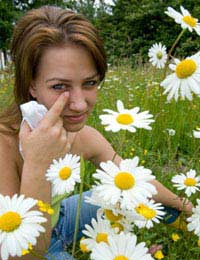 With millions of people around the world suffering from hay fever, there is currently a great deal of research into the factors that contribute to its onset. There still, however, remains much mystery around how these allergies develop. Scientists have investigated the causes of hay fever as well as treatments to handle symptoms once it occurs. The hygiene theory is one proposed reason that seeks to explain the increasing number of people who suffer from hay fever. Rather than focus on the genetics aspects of hay fever or treatment, this theory seeks to explain how environmental factors and human behaviour may contribute to the onset of allergic conditions such as hay fever.
Hygiene Theory
The hygiene theory has garnered support as one explanation for why some people suffer from what is essentially an overactive immune system. Scientists considered that the enormous increase in allergic conditions was the result of our removal of major infections during the childhood years. This removal was a consequence of vastly improved hygiene and the introduction of vaccinations and antibiotic therapy. The idea was that by lowering our exposure to such diseases, the immune system - revved up to fight invaders - would then be oversensitive to normally harmless substances such as pollen. Therefore, the result has been that more people experience an immune system that is underprimed and overly ready to battle an invader and responds inappropriately by viewing substances as invaders. In Britain as well as other industrialised nations, the hygiene theory has been considered a logical explanation for the continually increasing rates of allergies such as hay fever.
Newer Research Into the Hygiene Theory
While the hygiene theory has traditionally revolved around the assumption that the removal of serious childhood diseases has contributed to increased rates of hay fever, a modified version of this theory is under consideration.
The belief is that minor, harmless organisms can actually contribute to the increase in hay fever sufferers, rather than only the major diseases that have been virtually eliminated through improved hygiene in developed countries. Our bodies are exposed to enormous numbers of harmless microbes on a consistent, daily basis. With improved hygiene, our exposure to even these typically harmless microbes is drastically reduced. The hygiene theory has therefore come to embrace the idea that this regular exposure to a wide array of harmless microbes is important to prime the immune system - not just exposure to those organisms that cause major infections.
Future of the Hygiene Theory
The hygiene theory is only one of many theories regarding hay fever and how it occurs. It is, however, an important one to consider given our society's obsession with cleanliness and the removal of 'germs.' If researchers can gain a better understanding of how hay fever occurs, particularly as it relates to the hygiene theory, they can develop strategies or treatments for preventing the initial onset of hay fever. For those who suffer from hay fever, it is an interesting theory to follow and it is expected that additional research will yield more clues about the hygiene theory and how it relates to allergic conditions such as hay fever.
You might also like...