Hay Fever And Your Lungs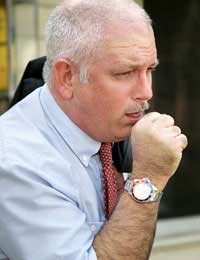 One of the concerns about untreated hay fever or ineffective hay fever treatment is that complications can arise. One such complication is asthma which is a serious disease that involves a constriction of the breathing airways, causing shortness of breath, wheezing and other frightening symptoms. If it is not properly controlled, asthma can be life-threatening.
Frequent lung exposure to an allergen such as pollen can yield a sustained inflammatory allergic response and is linked to asthma. It's an important link to be aware of and if you have been experiencing hay fever symptoms but haven't obtained treatment, it's vital that you do so to prevent complications to your lungs.
Asthma and Hay Fever
People who suffer from asthma tend to be more likely to suffer from hay fever. Ironically, hay fever sufferers are also at a greater risk with regards to developing asthma. Thus, the link between the two means that those who suffer from both need to be particularly careful in terms of monitoring their conditions and preventing exposure to the allergen.
Recent research has looked at trying to identify which hay fever sufferers are more susceptible to developing asthma. If these patients can be identified, then extra measures can then be taken to help prevent the development of asthma. Researchers did find a link between the level of bronchial activity tested and patient susceptibility to asthma but no definite form of testing has yet been approved to use for patients and the testing remains in the research stage.
Mouth Breathing
People who suffer from hay fever usually suffer from a blocked nose, which leads sufferers to breathe through their mouths quite frequently. For those who also suffer from asthma, studies have suggested that they are more likely to have an asthma attack during exercise when breathing through their mouth as opposed to their nose. This may be due to the fact that the nose tends to be better at making air moister and warmer before it reaches the lungs, which provides a protective mechanism. Also important is that a clear nose is more successful at removing toxins, viruses and bacteria as opposed to a nose that is congested.
Nasal Mucus and Your Lungs
Hay fever sufferers may experience post-nasal drip, which can prompt coughing and throat irritation. The immune response that occurs in a person who suffers from hay fever means that the mast cells release chemicals such as histamine, which are present in nasal mucus. These inflammatory chemicals can reach the lungs via post-nasal drip and it is thought that this can worsen asthma.
Prevention Is Key
It can never be stressed enough that preventing exposure to the allergen is crucial in helping to manage hay fever symptoms. This is, of course, true for those who suffer only from hay fever, but particularly so for those who have diseases such as asthma, which will affect the lungs. By improving your hay fever symptoms, you can improve asthma symptoms. This means adopting a prevention plan to avoid exposure to pollen during high count times such as early mornings and evenings. It also means that medication is important to reduce inflammation, keep your nose clear and help you to breathe through your nose rather than your mouth. It may seem overwhelming trying to manage two conditions or simply to manage your hay fever in hopes that you don't develop problems with your lungs, but the benefits to your health are well worth the effort.
You might also like...
I have had asthma my whole life but about 5 years ago my asthma got so bad and I was diagnosed with emphysema/COPD which was most likely due to the asthma. I was on double antibiotics and steroids, still didn't feel any better. I already used Advair, Spiriva, and albuterol in my nebulizer, they just didn't do much. It was awful for me due to the difficulty in breathing, nothing gave me better relief from the severe breathlessness and Wheezing till i started on this COPD Herbal from Organic Herbal Clinic ( w ww.organicherbalclinic.c om )Its been 4 months since i completed the Emphysema Herbal Formula, all my symptoms are gone including constant coughing, i breath very much easier and  can never be thankful enough to nature
sherryerhard
- 1-Jun-19 @ 7:50 AM
I had COPD for 9 years. My first symptoms were dry cough, chest tightness and shortness of breath. My first chest x-ray only showed bronchitis. Finally I went to a pulmonologist and was diagnosed with COPD.i have used all the medication yet they don't work, last year December I was told by a formal emphysema patient to use  totalcureherbsfoundation. com herbal treatment which I really did,i was surprise the herbal products effectively get rid of my COPD totally. When you get where you cannot breathe it may be too late. Good luck to each and every one that will be trying their herbal treatment .
derek rooney
- 14-May-19 @ 8:22 PM
I was introduced to RICH HERBS FOUNDATION (ww w. richherbsfoundation. c om) and their successful COPD Herbal Formula protocol 10 months ago. Since my COPD diagnosis 7 years ago, i have tried several medications and inhalers, nothing gave me better relief from the severe breathlessness and constant coughing till i started on this COPD Herbal Protocol from RHF. Its been 3 months since i completed the treatment protocol, all my symptoms are gone and i feel just alive again.
Janet Linnekin
- 30-Apr-19 @ 1:11 AM
gerry - Your Question:
Hi just developed difficulty getting air in lungs not a smoker but iam 62 overweight can I just develop asthma In a few weeks or should it be something I should check out
---
Our Response:
It could be associated with your hayfever but it's always worth getting it checked out.
HayfeverExpert
- 6-Jun-18 @ 11:23 AM
Hi just developed difficulty getting air in lungs not a smoker but iam 62 overweight can I just develop asthma In a few weeks or should it be something I should check out
gerry
- 5-Jun-18 @ 9:23 AM
I suffer with asthma and generalised anxiety disorder to boot. This year is the first yearvi have suffered with hay fever though runny eyes nose all blocked congestion sticky eye and now it's affecting my breathing on my chest. My chest feels like a cheese grater has been on it absolutely herendouse. Worst thing is I have to be careful what meds I use aswell.
Ads
- 9-May-18 @ 10:06 AM
Hi i always have a clammy throat and sometimes feel short of breath use nasal spray seems to work somedays doctor says i just got hayfever on my lungs keep using nasal spray and it should go away i do suffer from hayfever but the last 3 years i never experienced these symptoms so strongly
Robbo
- 28-Feb-18 @ 8:10 AM
Since yesterday I been sneezing eyes have been iterating throught has been very painfuland coughing constantlyvery sore now ihave ashmaand only since yesterday wondering if I have hay fever as it's affectedmy breathing a lot and I'm worried that it could couse more problems would it be best to try hey fever treatmentsand see if that helps
elmo
- 24-Jun-15 @ 10:56 AM