Practical Tips To Prevent Hay Fever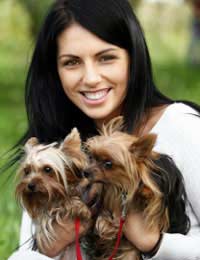 Hay Fever can make the spring and summer months a virtual nightmare. If you suffer from perennial rhinitis, which occurs year-round, your symptoms can be even more distressing. Despite the broad range of drug based treatments available, there are a multitude of practical tips that can empower you to take personal action to prevent hay fever symptoms. Most people will find that a combination of practically based preventative measures and medications will provide effective hay fever relief.
Pollen Exposure
Pollen is one of the most common allergens, causing hay fever sufferers an enormous amount of discomfort. There are practical ways to reduce your exposure without completely avoiding the outdoors. Although the best prevention for hay fever is to reduce exposure to the allergen, there are realistic ways to accomplish this goal without locking yourself indoors. One overlooked but important tip is to wear sunglasses when you are outside. This can help to prevent pollen from entering your eyes.
Other helpful tips for addressing pollen include:
For those days when the pollen count is high, keep windows and doors closed.
Pollen can cling to hair and skin, so do wash clothes and hair regularly.
Try to avoid mowing the lawn on high pollen count days. You can also consider hiring someone to mow it for you.
Avoid being outside during those times of the day when the pollen count is highest, which includes early mornings and evenings.
Try to avoid spending long periods of time outdoors when it's windy, as wind provides an easier route for pollen to come into contact with your nose, eyes, mouth and skin.
Don't hang clothes outside because this allows pollen to cling to the fabric, particularly when it's windy. Instead, hang clothing on an indoor line or use a clothes dryer.
Perennial Rhinitis
If you suffer from perennial rhinitis, you can take measures to reduce your exposure to allergens. Some useful tips are:
Avoid pets if possible, but if you do have pets, try not to let them have the run of the house. Keep them away from areas where you spend a lot of time, such as the bedroom. Designating certain areas as part of a 'pet free' zone can allow you to enjoy your furry friend while still preventing painful hay fever symptoms.
Vacuum your home regularly.
Dust frequently to reduce the presence of dust mites.
Take a Look at Your Lifestyle
Although areas such as diet and exercise aren't directly proven to prevent allergies, there is a great deal of anecdotal evidence and countless testimonials from people who believe there is a link. Given the discomfort and painful symptoms that hay fever sufferers experience, it's worth looking at your lifestyle to see if changes can make a difference. At worst, they won't help your hay fever but you will benefit from a healthier body and at best, you may find hay fever relief.
Eating a balanced and varied diet that incorporates many fresh fruits and vegetables, healthy fat sources and lean proteins can support your immune system. Engaging in regular exercise can also support health, although activities such as running outside during high pollen count days should be avoided. Minimising the use of cigarettes can also be helpful for reducing irritation in your respiratory passages and nose. Keeping alcohol intake minimal is another beneficial lifestyle change because alcohol tends to be dehydrating and can further exacerbate hay fever symptoms.
Your hay fever doesn't have to ruin the warmer spring and summer months. Year-round sufferers who have perennial rhinitis can also utilise effective prevention methods to keep regular symptoms from flaring up. You can still implement practically based preventative methods to keep your hay fever symptoms at bay. Try out some of the tips and you can hopefully look forward to obtaining hay fever relief.
You might also like...
Can you provide a list of foods to avoid? And a list of foods which are beneficial to easing the symptoms. Thank you
Chinacol
- 30-Sep-12 @ 3:30 AM