About Our Site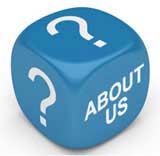 HayfeverExpert was formed to offer a unique reference point on coping with and relieving hayfever.
Do you find yourself filled with dread when the summer months approach? Perhaps the thought of cutting the grass is enough to turn you away from your lawnmower.
Hayfever is a very common condition and affects people in different ways; some suffer fairly minor symptoms, whilst others are left unable to carry out many of their normal day to day activities whilst they endure a flare-up of the condition.
With this in mind, hayfeverexpert.co.uk was created to give the public a wide range of information on the topic of hayfever, covering subjects as broad as the causes of hayfever, to more in depth articles such as how to manage hayfever whilst pregnant and how everyday stresses and irritations can intensify the symptoms. Along with this are many tips and guidelines on how you can reduce the symptoms of hayfever without resorting to a visit to the doctor.
In the unlikely event that you don't find the information you are looking for within the site, you can simply ask our experts your question and they will do their best to find the information you are looking for.
So if you have ever wondered whether your hayfever may be made worse by something as enjoyable as your favourite tipple or are looking for hints on how to make your home safe from allergies, you have come to the right place.
Enjoy the site and let us know what you think!

Related Articles in the 'Site Information' Category...